Tuscany and Umbria city tours, visit the main town and cities.
Description and information on the Tuscany cities, useful details to better enjoy each day of your holiday in Tuscany and Umbria.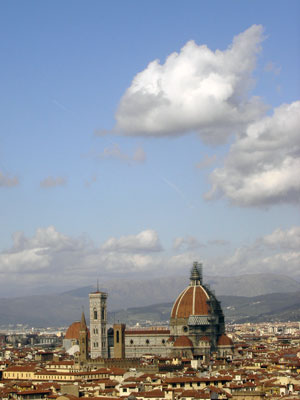 After a Tuscany tour, you will only remember the best of Tuscany and Umbria. In fact, we have included the most peculiar destinations in our Tuscany Wine/Gourmet Tour and picked the most characteristic cities.

Either on board of one of a fully accessorized private cars or by enjoying our luxurious limousine service, you will have a unique opportunity to visit the beautiful Tuscan countryside surrounded by the splendid Chianti hilly landscapes.

You will experience a dream farm holiday beyond any expectation, going through the most fascinating hinterland sites of the area.

Immerse yourself in the culture, history and art of Tuscany, which have remained unchanged despite the passing of time.

And if you wish, taste the local Tuscan wines by taking one of our Gourmet Tours and buy local artisan products to bring a bit of Tuscany, at home, with you.
Visit the most famous cities of Tuscany and Umbria.

Our Tuscany Tour of Siena, Assisi, Florence, Lucca, Perugia, Pisa, San Gimignano will show you the best of these must-see locations, each of which presents some important peculiarities that makes this area a famous tourist destination, of the Italian peninsula, for the beauty's excellence and for the great number of wonderful sights.

The leaning tower of Pisa, the countless pieces of Florence's art, the charm of the perfectly preserved medieval towns and many other attractions of Tuscany and Umbria will leave you with the feeling of having travelled across the ages, through lands of enchanting marvels.

With the Wine and Gourmet Tour, Winery Tour of Chianti Hills Enjoy Florence will treat you with the tastiest delicacies of the area and you will surely appreciate every single minute spent in this fabulous setting of green hilly landscapes and quaint narrow streets, where joyful people produce some of the best wine in the world.

Don't miss the opportunity to discover the amazing tradition and the astonishing beauty of a land that is the cradle of one of the most amazing way of living in the world.