Private authorized guide of Florence
Duration: 3 Hours
Scale: 2 - 10 people
From: Tuscany
Tour size: 15
Languages: Eng-Ita-Spa-Jp
Licensed guide of Florence in private walking tour of 3hrs. Enjoy and plan your itinerary based on your interest with a private guide of Florence. Included: Private guide Not included Tickets/Museum Reservations
Private licensed guide in Florence to enjoy your perfect day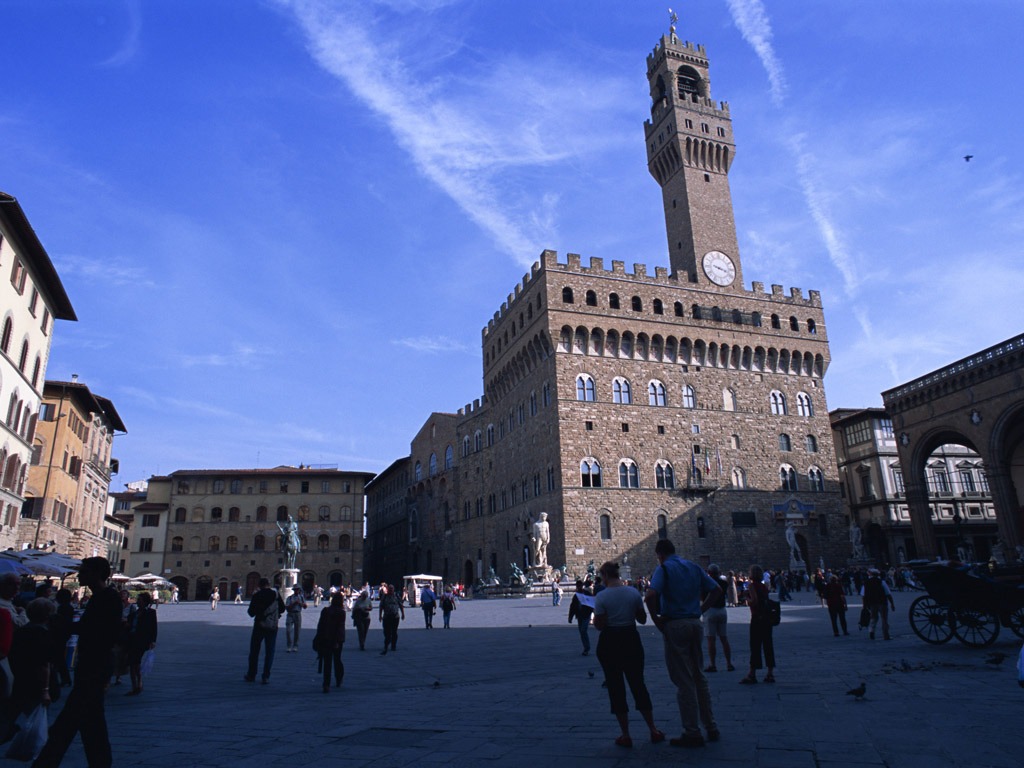 Reservations to enter the Florence Museums are strongly recommended. Note that the queues are so long that it may take hours to enter the museum, if you do not have a reservation. With your reservation number you can enter through the dedicated access.

Hello Awin We will send your reservation number to your hotel or any other accommodation in Florence, so that you can find it at your arrival in Florence and show your number at the dedicated entrance. 
You can also reserve your personal English speaking guide for a three-hours Florence Museum tour, in the morning or afternoon. We don't do group tours.

We only do personal guided tours with a licensed Florence guide service for any question or personal itineraries through Florence Museums.

Licensed tour guide must have a license for every city where they operate, can happen if you request a guide for Florence and Siena you will have two different because just some guide have more than one license.
We can reserve for you licensed guide for all the Tuscany cities and area or just an assistant that can translate you and tell about Italy and Tuscany or give you general information, but surely cannot explain in detailed way inside a museum or center city because this is the work of licensed guide.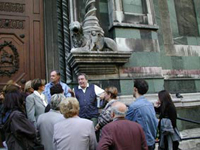 The beautiful Ponte Vecchio bridge, Brunelleschi's marvellous dome, the Baptistry's bronze doors, Dante Alighieri's official Italian language, Giotto's towers, the typical historical streets of the center Florence, Prada and Ferragamo.

Brands, Italian foods and beverage, these and much more combine to make Florence an fascinating, unforgettable city full of artistic and cultural wonderful sights.

Your faboulous half-day waliking tour, that will let you visit all the most beautiful places of the city, begins when you will meet your expert guide in the historic city center.

Your first must-see stop is the 15-Century Ponte Vecchio or Old Bridge,the oldest of Florence's six bridges, that is one of the city's best known images, lined with jewelry shops since 1552.

In the 15th century these shops were greengrocers, butchers, fishmongers.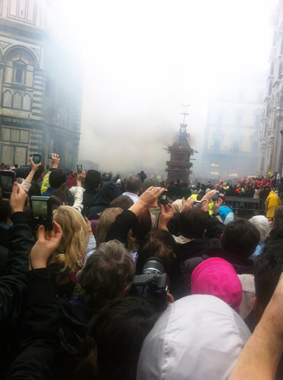 But then perhaps because of their bad smell, Ferdinando I replaced them with goldsmiths, making the road more elegant and cleaner.

Your friendly and expert guide will take you past after the Uffizzi Gallery to see the David of Michelangelo.
Next you will visit Piazza della Signoria, the seat of the Florentine city and county government.

Visit also the splendid Palazzo Vecchio where Dante Alighieri was an alderman in 1300.

You won't believe the formidable size of your next Florence landmark, the Dome, or main cathedral, famous for Brunelleschi's dome, Giotto's colorful bell tower and the carved bronze Baptistry doors.

You have to stop absolutely in Santa Croce (no visit in Florencce would be complete without visiting this beautiful church and square) where there are many important tombs: one example is the tomb of the most famous writer and inventor of the modern Italian language, Dante Alighieri, although his body is buried elsewhere, in Ravenna.

If you want and if there is time, you can wander through the bustling clothes, purse and leather market near the San Lorenzo church with its plain facade but fabulous interiors.
Behind the church is the once private Medici Chapel, filled with artistic treasures, that you can visit.

If you want to trek and you don't feel tired you can walk up the steep park that leads to the top of the city at Piazzale Michelangelo.

Your effort will be rewarded as this great promenade and lookout point, that was created at the end of the 19th century to afford the world a stunning panoramic view.

Piazzale Michelangelo is dominated by another replica of Michelangelo's David, made of bronze. Behind you overtops the cathedral of San Miniato, an architectural gem with a golden mosaic of Christ above the altar, one of the three boldest, largest and most complete mosaics in the Christian world. Hello Awin