Assisi + Perugia
Duration: 10 Hours
Scale: 1 - 8 people
From: Firenze
Tour size: 8
Languages: Eng-Ita-Spa
Assisi and Perugia: a visit in the San Francesco town and in the beautiful Perugia.. Included: Private car, driver assistance. Private guide on request.
From its position of 424 metres above sea level Assisi dominates the plain of the Topino and Chiascio.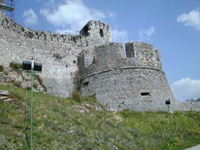 Thanks to its religious atmosphere owed to the mystical memory of Saint Francis and its magnificent monuments,Assisi is visited by tourists and pilgrims from all parts of the world.
The buildings and the winding, narrow city streets are made from the red and white stone from Monte Subasio onto which the terraces that form the foundations of the city rest. 

The devotion to the flowers that decorate the windows, balconies and city streets make a walk through this ancient centre even more pleasurable.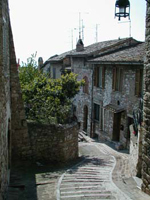 From every angle you cannot help but notice the Sacred mountain that overlooks the city.
We must remind you to visit the world-famous Basilica of Saint Francis, where you can see the frescoes that represent the life of the Saint painted by Giotto, the Duomo and annexed Museo Capitolare, the Temple of Minerva, the Basilica of Saint Clare, Rocca Maggiore and Saint Damian's.



Perugia located in the luxuriant Umbria, encircled by walls and enormous ramparts is divided into five districts. It was built by the Etruscans 22 centuries ago. 

The city boasts wonderful gates among which the mighty Porta Pulchra or d'Augusto. Some of the most important Italian piazzas can be found when walking through its centre made up of very narrow and steep streets, countless arches and suggestive panoramas.

One of these is Piazza Grande (14 th November) onto which Palazzo dei Priori and the Cathedral face.

The thirteenth century Fontana Maggiore is positioned in the centre.There is also the Piazza del Spramuro where the Università Vecchia and Palazzo del Capitano del Popolo are housed in a fourteenth century palazzo.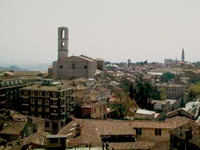 A visit to the Giardino Belvedere is also very interesting.The Rocca Paolina, built in 1540, rises up below.
You can still take a walk through the fortress and enjoy the suggestive Middle Age atmosphere.
An entire district of the old city can be found below the Rocca Paolina.
A find that demonstrates the walls and footings of an ancient Etruscan civilisation that is truly interesting to see.